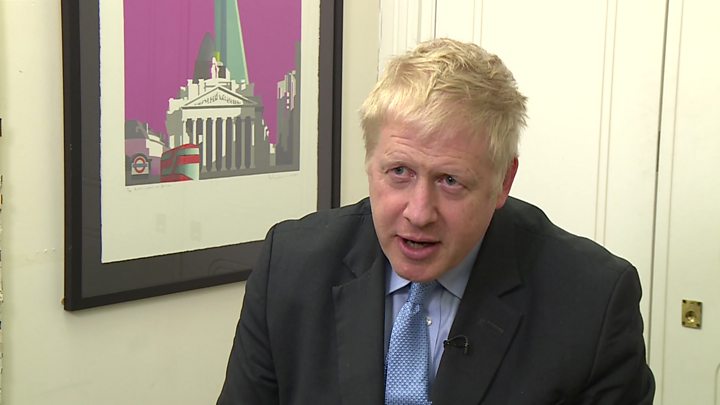 It could, however, present a long extension on a take-it-or-leave-it basis, leaving the British government with the option of leaving on 12 April without a deal - or signing up to a delay to Brexit of at least nine months and, more likely, a year or longer. The bill requires May to get parliament's approval for the detail of any delay and allows lawmakers to propose a different length of extension.
Bank of England governor Mark Carney said in a television interview on Wednesday that the wrangling in parliament meant the prospect of Britain crashing out of the European Union without a deal was "alarmingly high".
The bill, put forward by Labour Party's Yvette Cooper, now needs to be approved by the House of Lords before it becomes law.
The two sides made a decision to meet again on Thursday following no breakthrough from their two-hour meeting on Wednesday in efforts to break the current Brexit deadlock.
But the Labour leader is under growing pressure to make any agreement with May conditional on holding a confirmatory referendum on the deal, or asking the public to back it in another vote.
With the United Kingdom poised to leave the European Union, one basic question has loomed amid the complicated debates over soft borders and no-deal exits: After Brexit, would Brits be forced to get a visa to visit the EU?
The 25 lawmakers said such a vote was not part of Labour policy.
May said "we need to focus on... our future relationship with the EU".
In his letter, Mr Adams said the Government faced two "great challenges" of delivering "the Brexit the people voted for" and preventing a Corbyn premiership.
Backbench Labour MPs have issued a warning to Jeremy Corbyn not to include a second Brexit referendum in any compromise deal thrashed out with Theresa May.
"We'll just get left behind and Jeremy Corbyn will be Prime Minister".
May didn't indicate how long an extension she would seek from the EU, though she said she hoped Britain could pass the agreement by May 22, in time to avoid participating in elections for the European Parliament.
The latest round of cross-party talks came after lawmakers tried to safeguard against a doomsday ending to the 46-year partnership by fast-tracking a bill Wednesday night seeking to delay Brexit.
When the European Union leaders agreed to put off Brexit beyond the original March 29 deadline they said that the British MPs should agree to the negotiated Withdrawal Agreement (WA) before March 29 if they wished to avoid a no-deal Brexit (leaving with no legal agreement or future relationship plan and no transition period) on April 12.
"This petition has been supported by an unprecedented number of people, although it's not surprising because we live in unprecedented times", Catherine McKinnell, an opposition Labour lawmaker, said as she introduced the debate. Many Brexit-backing Conservatives were livid at Mrs May over her overture to Mr Corbyn.
"Brexit is becoming soft to the point of disintegration,"said Mr Johnson, who resigned as foreign minister last July".
That the vote came so close on something which the Prime Minister had already suggested she would do-and which falls short of introducing the necessary infrastructure to firmly rule out no deal-speaks more to Parliament's continuing divisions than anything else.
Arriving for talks in Whitehall, shadow Brexit secretary Sir Keir Starmer confirmed that a "confirmatory" referendum was among the ideas on the table for discussion.
To endorse a further Brexit delay, the European Union requires Britain to present clear policies, such as concrete alternative options, a general election or a referendum.