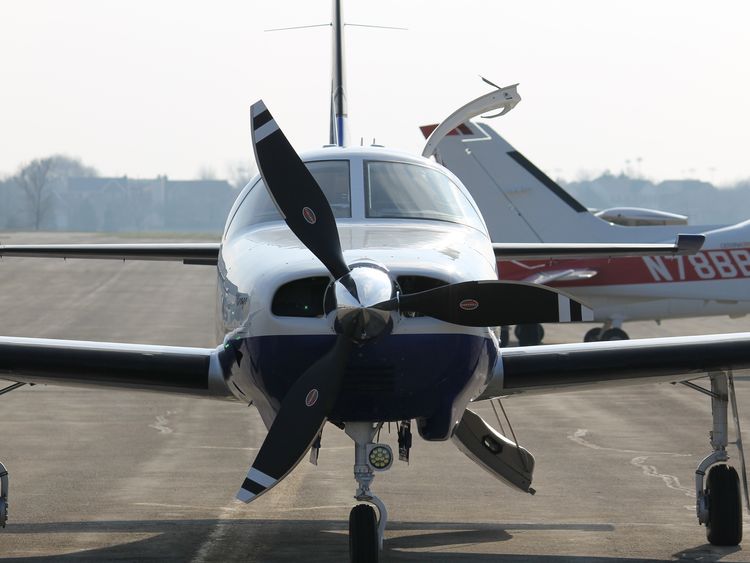 The French civil aviation authority confirmed on Tuesday that Argentine soccer player Emiliano Sala was on board a small passenger plane that went missing off the coast of the island of Guernsey.
"Our search area is prioritised on the life raft option", Guernsey Police said on Twitter.
The single-turbine engine plane left Nantes, in north-west France, at 19:15 on Monday and had been flying at 5,000ft when it contacted Jersey air traffic control requesting descent.
Monday night's search was called off due to worsening conditions before being resumed Tuesday morning.
Authorities chose to suspend the search and rescue operations after the sunset around 5 p.m. local time.
Channel Islands Air Search chief officer, John Fitzgerald, confirms the search has resumed for the missing plane carrying Cardiff striker Emiliano Sala.
"So far over 1,000 square miles have been searched by a total of five aircraft and two lifeboats", Guernsey police said.
Guernsey police have suspended their search for the plane and will continue looking when the sun rises in the United Kingdom, but hopes the record signing and his pilot will be found alive are'slim'.
"We were very shocked upon hearing the news that the plane had gone missing. At this time of year the conditions out there are pretty horrendous if you are actually in the water".
"Coastal areas around Alderney and off-lying rocks and islands will also be searched from the air".
It was added that if the plane had landed on the water, the chances of survival were "slim". It lost radar contact at 2,300 feet (700 m), the police said.
"I can't wait to start training, meet my new teammates and get down to work", Sala said in a video posted on the club's website. Sala completed a £15million move to Cardiff City on Saturday before returning to France to bid farewell to his old squad at Ligue 1 side Nantes, posting a poignant photo (right) alongside the words, "The last goodbye".
"We just don't know how it disappeared at the end of yesterday".