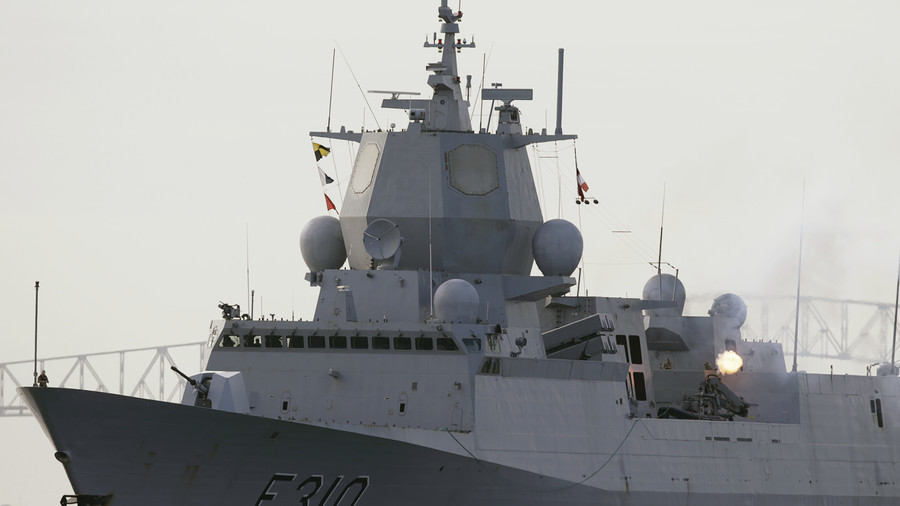 The damage was such that the frigate was no longer stable and was not able to float sufficiently, ' a Norwegian Navy officer, Sigurd Smith, told reporters.
The ship, a Fridtjof Nansen-class vessel, was hit by the Maltese-flagged oil tanker Sola TS around 4 a.m. local time while docked in Sture, north of Bergen, on Norway's western coast.
According to Tu.no, seven people were lightly injured in the collision in the Hjeltefjord near Bergen in the early hours of Thursday.
The tanker, which has a crew of 23, was returning to port for inspection. The oil tanker received only slight damage, while the frigate has been seriously damaged.
The ship, which had recently taken part in the vast North Atlantic Treaty Organisation drill Trident Juncture in Norway, is "strongly listing", Rear Admiral Stensoenes told a news conference. It was eventually hauled to a nearby terminal. Adm. Nils Andreas Stensoenes, the head of the Royal Norwegian Navy, said Thursday during a news conference. The frigate was lying in the water nearly on its side with its stern under the water.
According to the Norwegian Coastal Administration, a 10-cubic metre helicopter fuel tank on the frigate was ruptured.
No oil spill has been reported from the tanker, which was sailing from Equinor's Sture terminal in Øygarden.
"It took on a lot of water and there is a real danger that it sinks where it is", an official for the rescue centre added. He declined to comment on what would happen to the weapons on board the ship.
The captain of the frigate HNoMS Helge Ingstad deliberately ran it aground after the collision, allegedly to prevent her from sinking. While photos show a grayish slick of diesel oil coming from the Ingstad, there are no reports of the Sola leaking any crude oil.
The Accident Investigation Board added that because the tanker is Maltese-registered, the Marine Safety Investigation Unit (MSIU) of Malta will also participate in the investigation.