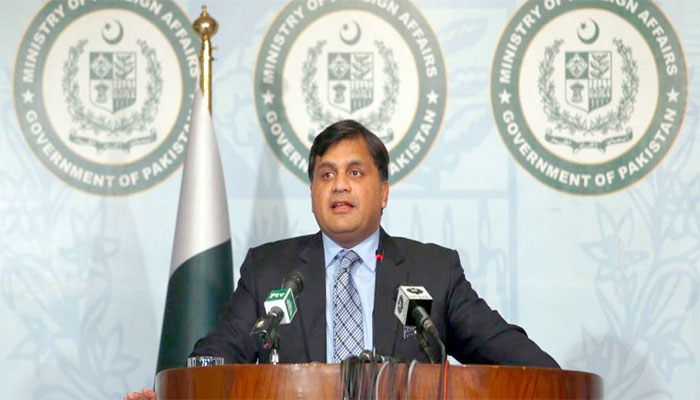 India on Friday lodged a strong protest against Pakistan over "harassment" and denying access to Indian High Commission officials, accompanying Sikh pilgrims, in Pakistan.
The government expressed grave concern that this is the third consecutive visit in which Indian officials have not been allowed to meet Sikh pilgrims visiting Pakistan "on the pretext of security". On the other hand, the government also asked the Pakistani to built the corridor on its territory to recognise the sentiments of the Sikh community.
Kartarpur is located in Shakargarh in Narowal district of Pakistan's Punjab.
And Navjot Singh Sidhu says this happy development is the "result" of a hug - the one he gave Pakistan's army chief in August, when Imran Khan was being sworn in as prime minister. The 550th birth anniversary of the revered Sikh figure is next year. A few days ago, after attending Imran Khan's swearing-in ceremony in Islamabad, Navjot Singh Sidhu had said that Pakistan may open the route to Gurdwara Kartarpura Sahib on the occasion of the 550th birth anniversary of Guru Nanak Dev.
Welcoming the Centre's initiative, SAD patron and former Chief Minister Parkash Singh Badal said, "This is indeed a befitting tribute to the great Guru Nanak Dev ji's cosmic vision transcending all kinds of barriers among human beings of different castes, creeds and countries".
Hug-plomatic victory or not, the creation of a corridor between Kartarpur and the Indian border district of Gurdaspur is significant - it is a long-pending demand of the Sikh community. In the wake of this warning the Sikhs for Justice has made a decision to open a Referendum 2020 centre in Lahore, Pakistan.
"A denial of access from the Pakistani side will render the cabinet decision meaningless and will appear as a ploy to play with the sentiments of crore of Sikhs, said Bajwa". However, Shiromani Akali Dal leader and Union Minister for Food and Processing Harsimrat Kaur Badal had accused Sidhu of "lying" on issues related to the Sikh faith to further his political agenda.
"This is also in breach of the letter and spirit of the 1974 Bilateral Protocol on visit to religious shrines and the Code of Conduct for the treatment of diplomatic/consular personnel in India and Pakistan, 1992,"said the government". He said: "It's a historic day for the entire Sikh community and we would like to thank PM Modi and his Cabinet", adding that "this has been a wish of each and every Sikh".