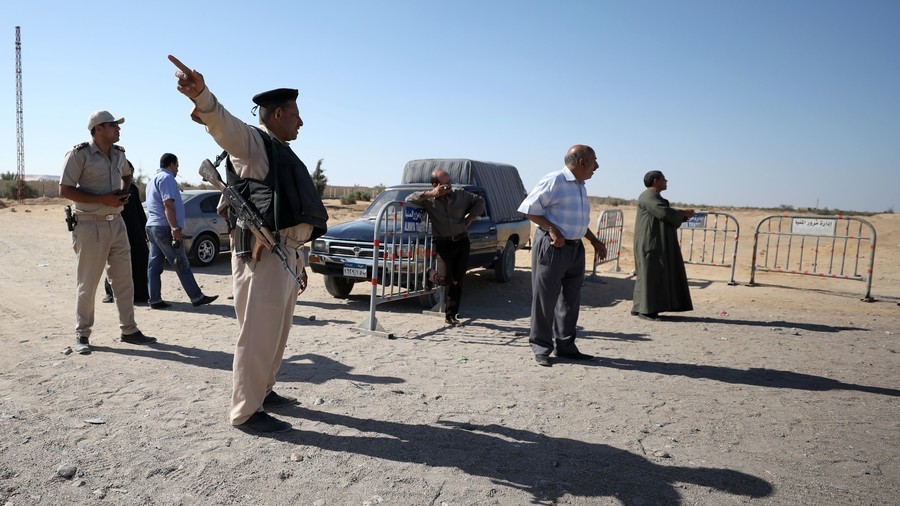 At least seven people died and 14 others were wounded when gunmen opened fire on two buses driving towards the St. Samuel the Confessor monastery in Minya province south of Cairo, according to the interior minister.
The Islamic State (IS) killed more than 40 people in twin church bombings in April 2017 and a month later shot dead nearly 30 Christians in Minya province as they headed to a monastery on a bus. The attack appears to have been carried out along the same route targeted in May a year ago, when 30 Copts were killed and dozens more injured.
Local church officials in Minya province where the attack took place on Friday put the death toll at 10, but the higher figure could not be confirmed.
"I mourn with great sorrow the victims who fell today at the traitorous hands that seek to undermine the nation's fabric", Egypt's President Abdel-Fattah el-Sissi said in a statement. I wish the wounded a speedy recovery and affirm our determination to continue our efforts to combat terrorism and to prosecute the perpetrators.
Egypt has been waging a military and security campaign to crush militants behind a wave of attacks on security forces and civilians, including Christians.
Coptic Christians make up about 10 percent of Egypt's predominantly Sunni Muslim population.
The attack took place close to where gunmen killed 28 Christians in a similar assault in May 2017.
There were attacks on Coptic churches in Cairo, Alexandria and Tanta, north of the capital, in 2016 and 2017 despite a state of emergency imposed 18 months ago.
In December 2017 an IS killed nine people in an attack on a church in a south Cairo suburb.
Egyptian authorities have also convicted jihadists for their role in attacks against Copts.
It said fighting Islamist militants is important to bring back security after the years of violence that followed the Arab Spring revolt in 2011.