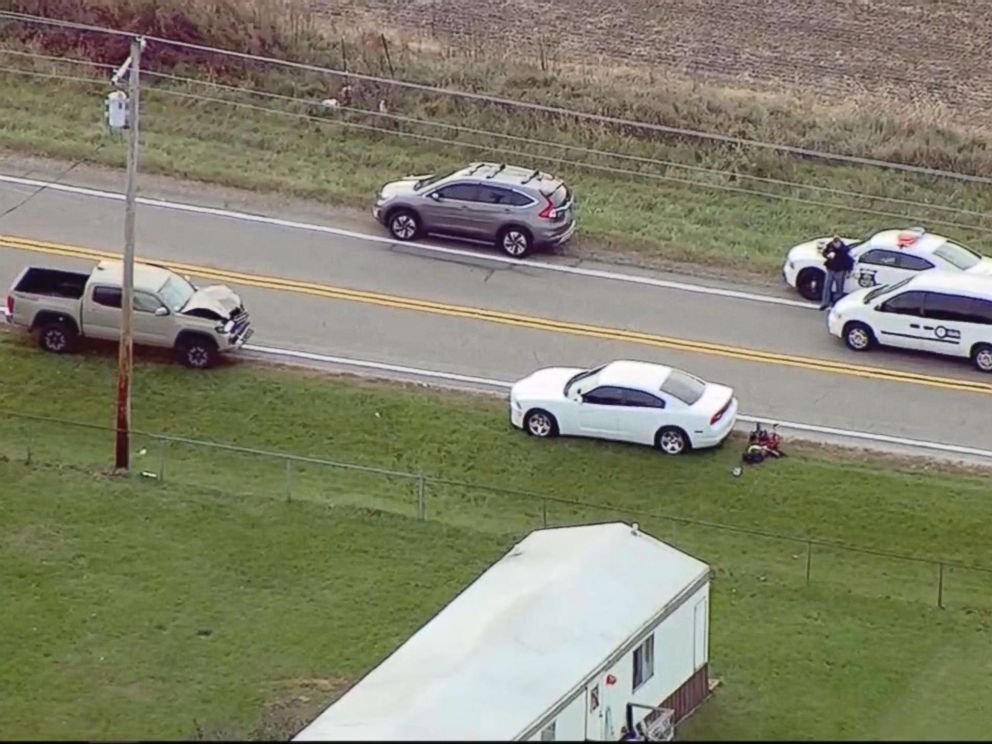 Three children were fatally struck by a pickup truck and a fourth was seriously injured while boarding a school bus Tuesday morning in northwest Indiana.
A community is in mourning after an unimaginable tragedy - three siblings were killed while walking to their school bus on Tuesday morning.
Twin six-year-old boys, Xzavier and Mason Ingle, died in the wreck.
The injured person, an 11-year-old boy, was airlifted to a hospital in Fort Wayne. ISP says Lowe is in surgery for internal injuries and multiple broken bones. Police say he was conscious at the hospital and is not related to the other children who were hit.
Four total students were hit, according to Indiana State Police.
"If you're following a school bus you have to anticipate it's gonna stop", said State Police Sgt.
And now the uncle of those children is speaking out, saying the family previously told the school their bus pickup location is unsafe.
Police said driver Alyssa Shepherd, 24, remained at the scene following the fatal crash.
Xzavier, Mason and Alivia attended Mentone Elementary School. IN law requires motorists to stop when a school bus is picking up or dropping off children.
The school bus was from the Tippecanoe Valley School Corporation.
Aerial footage shows a damaged truck after a fatal crash at a school bus stop in Fulton County, Indiana, on October 30, 2018. The bus had stopped with its arm deployed.
Several viewers have asked us to confirm that this is a legitimate way to donate to the family. She said her son was hit in the past while pulling into the driveway.
'Words can not express the depth of sorrow Janet and I feel, which only pales in comparison to what family, friends, teachers, classmates and community are feeling right now.