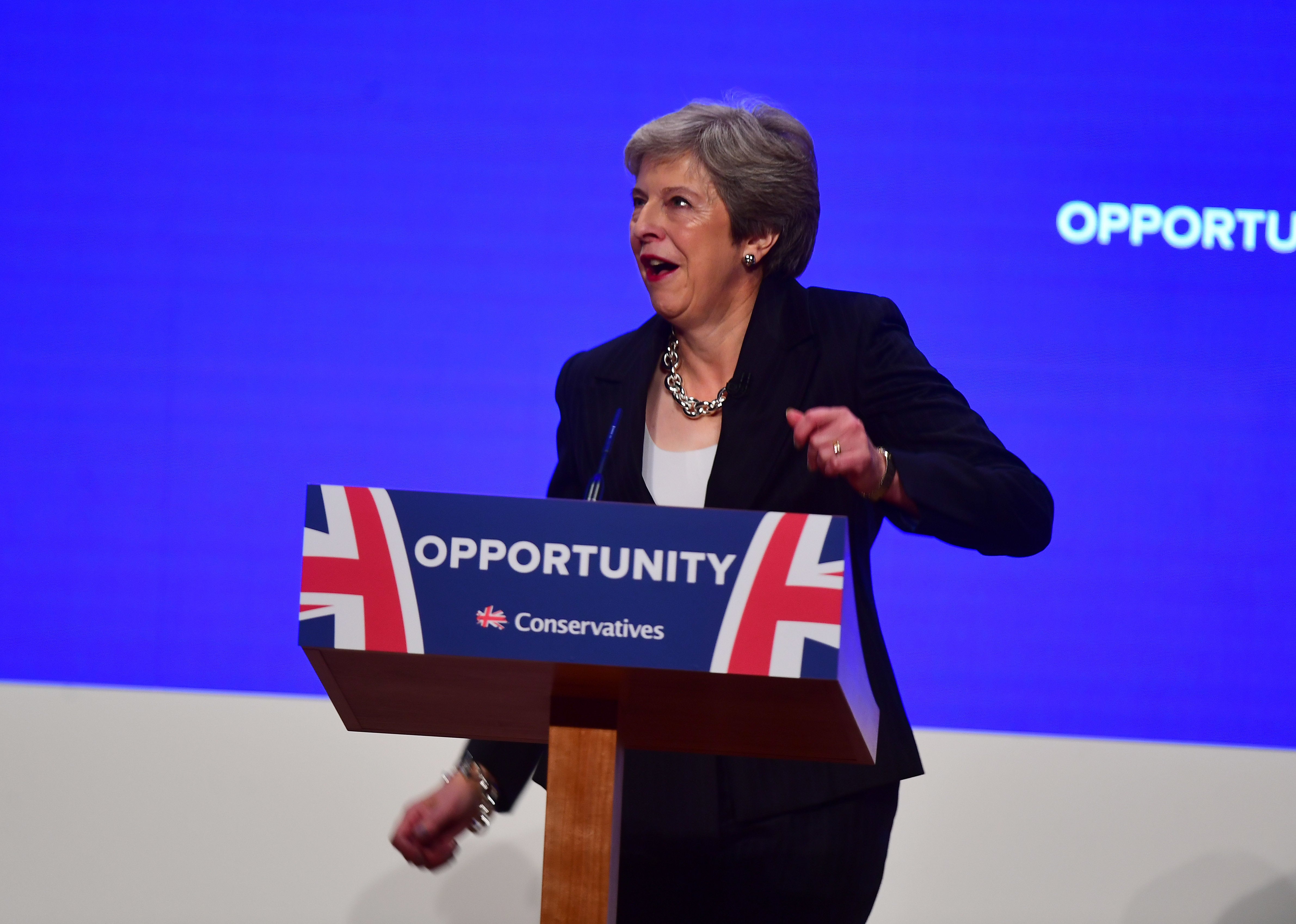 British Prime Minister Theresa May is back to dancing again.
I mean, it's definitely one way to make an entrance - but I'm pretty sure there aren't many people talking about her actual speech right now.
Theresa May astonished Conservative party members by beginning her keynote speech at the party's conference by dancing to Abba. Well aware of her limited dancing skills, she made everyone laugh at her own expense as she was seen swaying along the tunes of ABBA's Dancing Queen.
May awkwardly pumped her arms in the air Wednesday, poking a bit of fun at herself as she showed off her very limited dance moves - a nod to her much-mocked boogie during a trip to Africa earlier this year.
Due to her somewhat stiff dance moves, many compared the prime minister to a robot.
Following her meeting with European Union leaders in Salzburg in September, the United Kingdom leader has come under fire for her proposed "Chequers" Brexit plan which was heavily criticised by the European Union and Brexiteers.
At this stage, the clip has already entered the meme hall of fame.
Mamma Mia 2 came out a couple of months ago; maybe she hasn't been able to get the songs out of her head.